2014|30 minutes|香港 Hong Kong
廣東話 Cantonese|彩色 Color

導演Director & 剪接Editor | 陳美年 Lin Chan
編劇Script Writer | 陳美年 Lin Chan & 蕭慶華 Derek Siu
攝影指導 Director of Photography | 劉子健 Rick Lau
美術及服裝指導 Art Director 李毅敏 Lee Ngai Man, Charlotte

「愈窮困艱難的時候,就愈要想盡辦法改變現狀。」
小豪,一位替黑社會大哥用紋身執行家法的中年紋身師,他與好兄弟泰臣,一個過氣的中年拳手,正經歷崩壞的人生樽頸位。
他們不斷以紋身和拳擊的痛,來警醒自己所追求的人生,但荒謬的事似乎沒有為任何人而停止,
同活於一座浮生若夢的城,到底初衷值多少錢。
-
"The more you suffer, the more you need to change."
Siu ho, a out-dated tattooist who works for triad and help to punish those betrayers with tattoo.
Tyson, a fighter who passed his prime of life. Both of them are the best friend and experiencing a desperate period of life.
They try to remind themselves the pursuit of life by feeling the pain of tattooing and fighting.
But there are too many absurd matters happening in our city everyday,
they start to feel confused of what they are doing for.


・入選第37屆台灣金穗獎暨短片輔導金成果影展-海外短片特別放映環節
・入選2015年度高雄電影節 Selected by Kaohsiung Film Festival
・入選第七屆關渡電影節 Selected by The Kuan Du Film Festival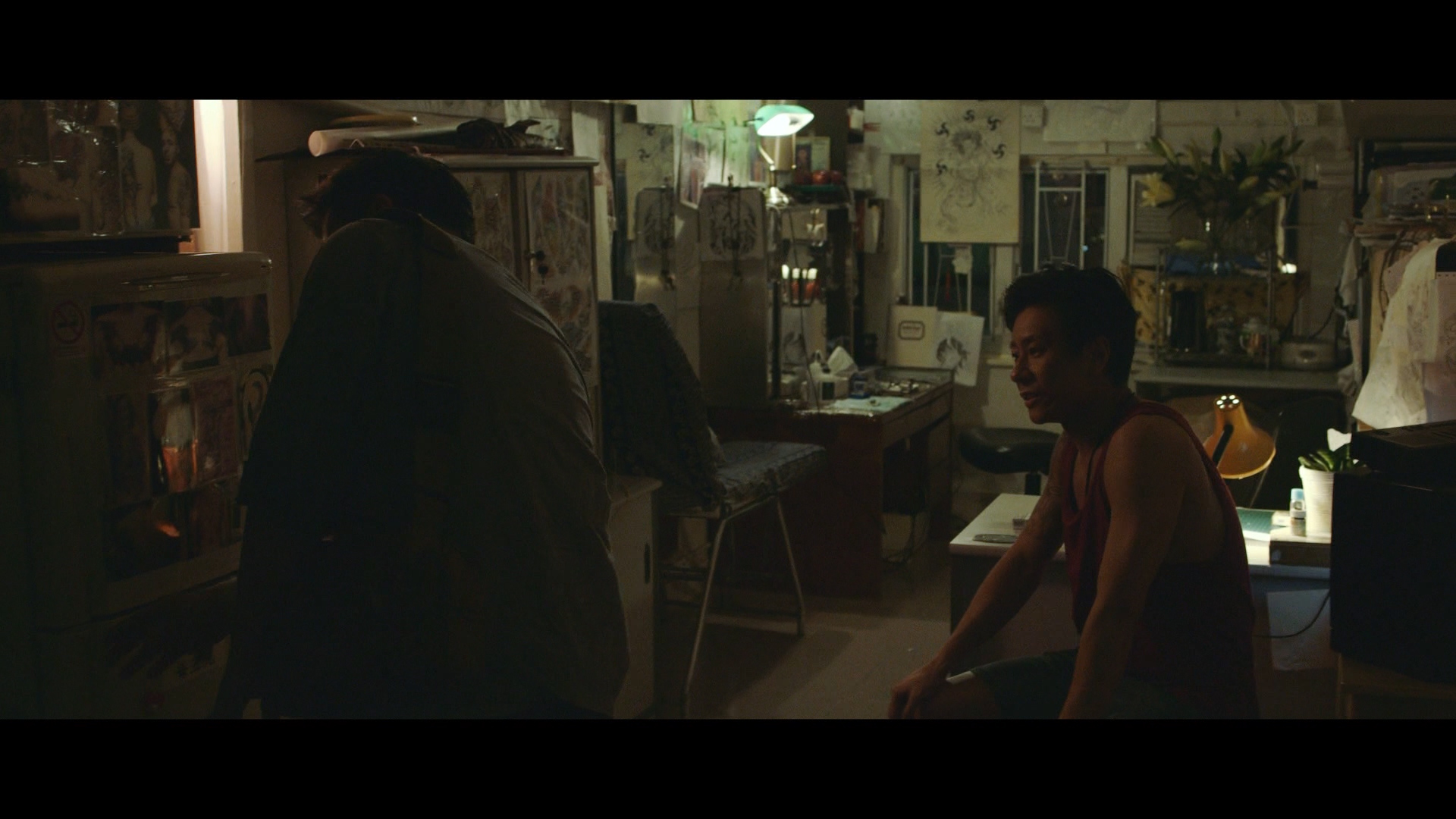 Copyright © 2022 GREY OVER BLUE LIMITED. All rights reserved.